Bully Repellent, Respect, Confidence, Discipline, Fitness
Brazilian Jiu Jitsu emphasizes leverage and technique over strength and power, making it an ideal self-defense system for kids. The natural flow and motion of BJJ helps our younger students excel at learning the techniques, regardless of their size or athletic ability. Jiu Jitsu teaches children to think instead of panic, which is beneficial in potentially serious situations, including threats from other children.
Benefits of Brazilian Jiu-Jitsu for Kids
Enhanced social skills (Team Environment)
Self confidence
Fitness
Discipline
Respect (we do not teach our students to be bullies)
Fun to learn
With parental consent, our students also have the opportunity to compete in safe and supervised tournaments with kids from other schools.
Age Groups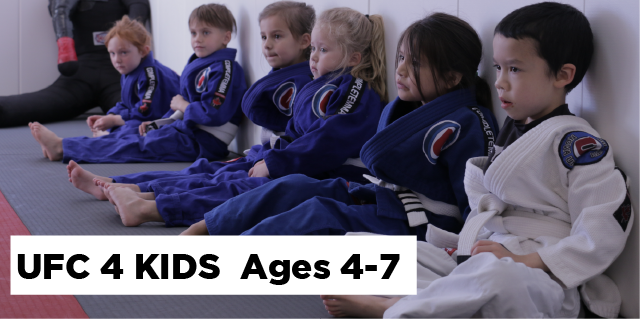 UFC For Kids, Ages 4 to 7.
🕟 5:30 PM to 6:20 PM 📅 Tuesday, Thursday
🕟 10:30 AM to 11:20 AM 📅 Saturday
This program is offered two days per week. Your child will be placed in two of the available days.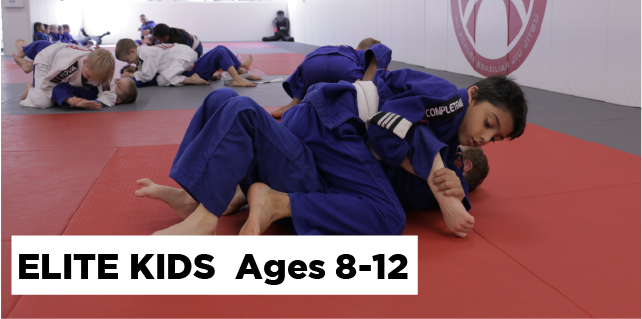 Elite Kids, Ages 8 to 12.
🕟 6:30 PM to 7:30 PM 📅 Tuesday and Thursday
🕟 11:30 AM to 12:30 PM 📅 Saturday
This program is offered three days per week. Tuesday and Saturday class will be GI instructional classes and Thursday will be No GI instructed classes.
Equipment Required:
We have Team Uniforms that all our students wear. The uniforms are purchased at the Academy during enrollment. The uniform must be worn at all instructional classes without exception.
Kids Graduation System