Fresh on his UFC 231 victory in Toronto Canada Gilbert Burns also known as Durinho headed over to fellow Nova Uniao Black Belt academy AJ scale to conduct a one day seminar.
Gilbert, is a black belt under Rafael "Fofitio" who was regarded as one of the top grappling lightweights of his generation before switching his career focus to MMA, which happened shortly after his win at the World Brazilian Jiu Jitsu Championships (2011).
Professor AJ Scales first met Durinho in 2005 when training at the Nova Uniao Headquarters. At that time Durinho was a 17 year old purple belt.
I remember the first time rolling with Durinho in Rio de Janeiro and thinking, Man is this kid talented. -AJ Scales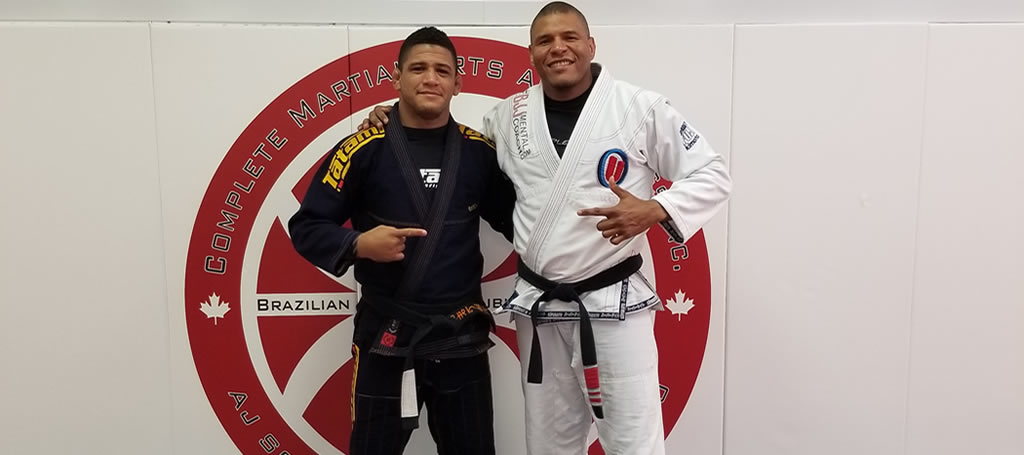 Gilbert's focus was based on what he likes to do which was a basic Jiu Jitsu game that all belt levels were able to absorb. Each technique connected to one another that allowed to students in attendance to apply very quickly.
It was another successful seminar in the booked for CompleteMMA! #oss