Roberto "Cyborg" Abreu conducted a three hour seminar at CompleteMMA that seemed like three minutes from start to finish.  After being introduced to the students Professor Abreu immediately took charge and laid out some ground rules.
He explained that after being asked if everyone understood the technique he expected everyone to respond with "OSS".  Also before sending the students off to drill he would say " hands up" and everyone was expected to clap once.    It was very clear that he wanted everyone's undivided attention.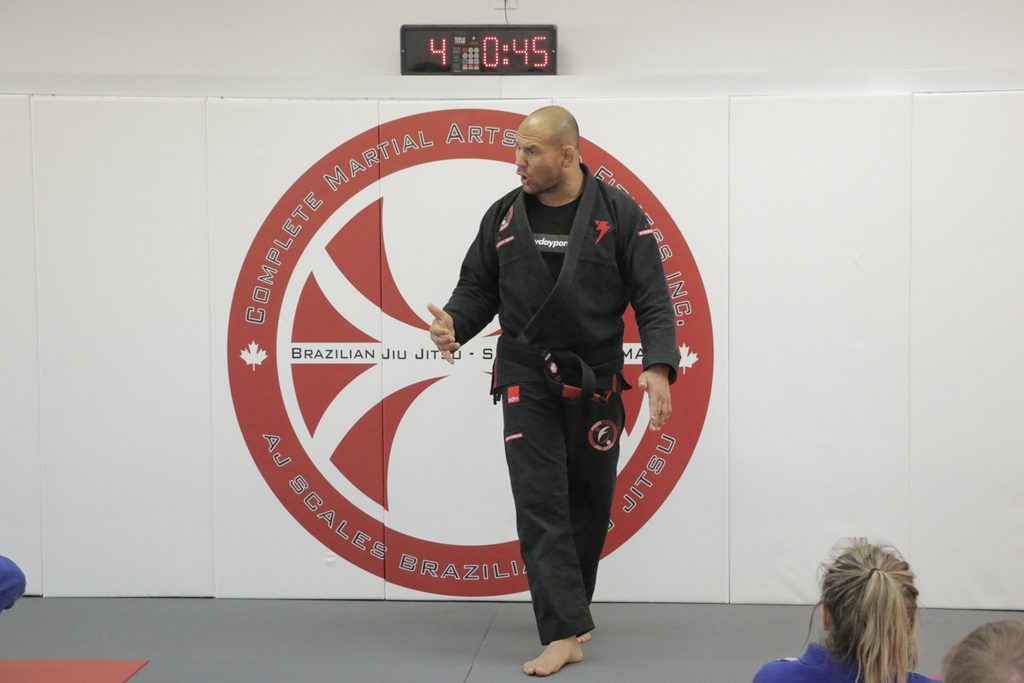 The theme of this seminar was "FLOW".  He taught less than ten techniques that resonated with all belt levels.  All technique taught connected seamlessly and by the end of the seminar they were flowing together.
Besides the amazing techniques taught over the three hours it was broken up with his charismatic approach to life lessons.  He did not mince his words or hold back on how he feels about certain topics.
"I didn't know you could hurt someones feelings until I came to America.  I thought you could only hurt someones knee, elbow or neck"
At the end of the three hour seminar he had all the students circle up.  He talked about his own journey in Jiu Jitsu, coming to America, not having high level training partners and being a self made champion.  He made if very clear that excuses is what stops us from achieving our goals.  With so many stories of the struggles that he had to over come left all the students motivated and inspired.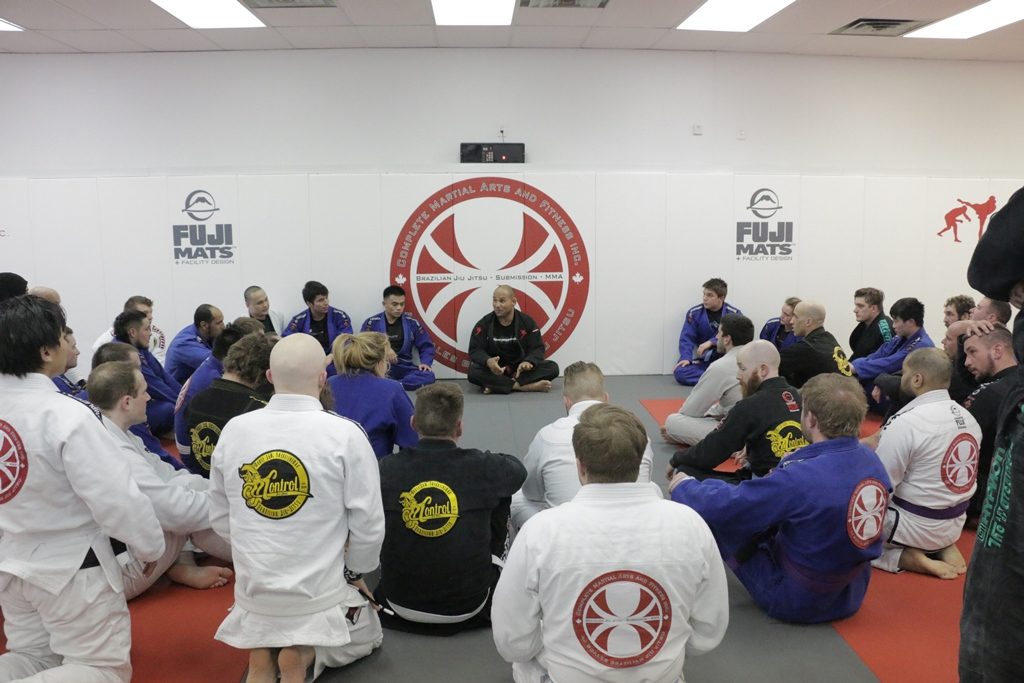 His story really hit home with Professor AJ Scales.  They went through very similar struggles in their Jiu Jitsu journey.   He talked about having to create students to be his training partners.  Opening a Jiu Jitsu academy from nothing.  Becoming a world champion because he refused to quite and make his dream a reality.
At the end of the speech all the students lined up and with their appreciation gave Professor Roberto "Cyborg" Abreu the longest applause.
One of the best seminars to date hosted by CompleteMMA.